WAXING
At our salon we offer two different types of wax treatments to our clients, hot wax and strip wax. The type you choose will depend on your preference, the area you are having waxed and how it suits your skin. Our therapists will be happy to discuss the options available to help you choose the most suitable for you.
Strip Waxing
This is the most popular method of waxing. It consists of resin, paraffin wax, glucose syrup and honey. Warm wax is smoothed onto the skin in a thin layer and immediately covered with a fabric or paper strip which is pressed/rubbed on to the waxed area before being removed in a quick swipe. Strip waxing is quicker than hot wax and larger areas can be waxed at one go.
Female waxing treatments.
Face
Eyebrow (wax and shape) …………………………………………….£7.00
Eyebrow wax and shape and tint …………………………………£9.00

Lip or chin …………………………………………………………………,..£5.00
Side of face ………………………………………………………………….£5.00
Cheek …………………………………………………………………………..£5.00
Nostrils ………………………………………………………………………..£5.00
Neck …………………………………………………………………………… £5.00
Forehead ……………………………………………………………………..£5.00
Full face (Excluding nostrils and neck) …………………………£15.00
Full face (including nostrils and neck) ………………………….£25.00
Intimate waxing
Bikini (crease of leg) …………………………………………………….£7.00

Deep Bikini (high sides and top line …………………………..£9.00
The G String (high sides top line and crack)…………….£20.00
The Brazilian (everything except a strip or triangle
Including crack)………………………………………………………….£24.00
The Hollywood (everything removed including..
Crack)……………………………………………………………………  …..£24.00
The Female Hub (crack only) ………………………………   ….£10.00
The Vajazzle (Hollywood or Brazilian with
Bikini gems ……………………………………………………………,….£30.00
Half buttocks………………………………………………………………..£6.00
Full buttocks…………………………………………………………………£9.00
Upper Body
Breast and nipples…………………………………………………….. £5.00
Chest (neck to bikini line)…………………………………………. £15.00
Back ……………………………………………………………………………£15.00
Half back ………………………………………………………………………£8.00
Quarter back………………………………………………………………..£5.00
Under arms………………………………………………………………….£7.00
Full arms (including shoulders arms and
Fingers)…………………………………………………………………………£16.00
Half arms (including elbows hands and fingers…………£11.00
Full stomach (breast bone to bikini line)…………………….£10.00
Half stomach …………………………………………………………………£5.00
Navel………………………………………………………………………………£3.00
Hands and fingers…………………………………………………………£3.00
Lower Body
Full leg and bikini (including feet/ toes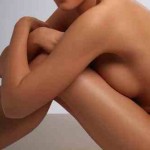 And basic bikini)………………………………………………………………..£21.00
Full leg with deep bikini…………………………………………………….£24.00
Full leg (including toes and feet……………………………………… .£16.00
Half lower leg (including toes/feet knees)………………………….£9.00
Back of thigh………………………………………………………………..,……..£4.00
Full body (excluding intimate and face)
Treatment time 2 hours 40 mins ……………………………………..£60.00
Full body (including intimate and excluding face)
Treatment time 3hours……………………………………………………..£80.00
Full body (including intimate and face)
Treatment time 4 hours…………………………………………………..£100.00
Eyebrow shape and tint     £7.00          Lash tint £5.00
Eyebrow shape and tint and eyelash tint   £11.00
Male Waxing
Eyebrow trim and wax  ……………………………………………………….£6.00
Cheeks………………………………………………………………………………….£7.00
Middle brow…………………………………………………………………………£5.00
Ears (lobes and inside)………………………………………………………..£5.00
Nostrils…………………………………………………………………………………£5.00
Full Face
(including eye brows cheeks ears and nostrils………………..£22.00
Upper body
Nipples………………………………………………………………………………£6.00
Chest, abs and shoulders……………………………………………….£25,00
Chest and abs………………………………………………………………….£20.00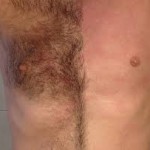 Back………………………………………………………………………………….£22,00
Back and shoulder………………………………………………………… £25.00
Shoulder…………………………………………………………………………….£5.00
Full arms (including shoulders, hands and fingers)…….. £25.00
Half arms (including elbows hands and fingers)……………£17.00
Navel line……………………………………………………………………………£8.00
Hands and fingers……………………………………………………………..£7.00
Fingers……………………………………………………………………………….£4.00
Lowerbody
Half Leg (inc knees & feet)………………………………………………£17.00
Three Quarter Legs (inc feet) ……………………………………….£22.00

Full Legs (inc feet )…………………………………………………………£27.00

Full Legs & Speedo ………………………………………………………£32.00

Back of Thighs only ……………………………………………………..£12.00
Toes & Feet7.00