The Hub New Mills beauty salon, Aesthetic clinic, Clinical massage and sports therapy massage clinic was established in 2011. Our aim is to provide top quality treatments in a warm friendly atmosphere at realistic prices. We offer  a large range of professional treatment for all sexes and age groups.
At The Hub New Mills we are trained to higher standards/qualifications then the average beauty salon with all the treatments we offer. We are fully trained and insured for each and every treatment. We are continually seeking out the latest result giving treatments in the Foot care, beauty and massage industry. Bringing you the best treatments which other salons in the area are unable to offer you.
We are all continually training in the latest treatments we deliver and we often go on refresher courses to keep us up to date and maintain that you the customer will always be in safe hands with us.
We are registered with High Peak Borough council and are compliant with all of their requirements to safely deliver our treatments
Caroline Murphy MCHFP, MAFHP
Offers professional foot care. I am fully trained in nail cutting, corn and callus removal, in-growing nail and nail reduction treatments, fungal nail and verrucae treatment as well as orthotics, (please do not be embarrassed about your feet. I have a passion about the work I do and get great satisfaction with the results I deliver) Caroline is also a trained Body Piercer and is fully licensed with High Peak Borough Council. Caroline has Diplomas in Swedish massage, Chinese cupping and Deep Tissue Massage, Waxing and Tinting, Plasma/Fibroblast Treatments, Dermaplaning, Microdermabrasion and Lash Lifting. Micro Needling,  Acid peels, Nappage and is an Advanced Meso Practitioner.
Ann Bradley-Whittaker – Clinical Massage and Western Medical Needling Therapist. Tui-na and Sports Therapy Massage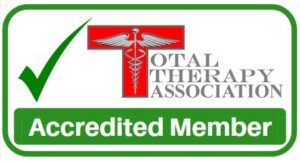 Ann is trained in sports therapy massage level 3, Tui-Na level 4, Western medical acupuncture, Chinese cupping, facial sculpting, waxing including intimate male and female, and tinting, pedicures, lash lifting and chemical peels.
Ann has always had an interest in massage. Ann is keen to work with clients who wish to seek support and advise regarding problems with sporting injuries and non-sporting injuries. Ann is friendly, approachable and understands the benefits of massage, as a way of naturally helping to heal the body.
For most people, nothing feels better than a good massage to help dispel pain and assist with re-gaining range of movement and improve flexibility in muscles. Ann is fully aware of the wellness that massage can bring to the body and the mind and gets satisfaction from the results she delivers. Ann has a passion for massage and has worked hard over the past few years to increase her knowledge and experience in this field. Ann is a registrant of the British Acupuncture Association (BAF).
Caroline Murphy

MCFHP, MAFHP

My training has been extensive and provided by one of the oldest chiropody/foot health teaching institutes in the UK.

I qualified as a Foot Health Practitioner with the SMAE Institute in Maidenhead, which has been teaching for no less than 91 years. My clinical training was delivered by experienced chiropodists and podiatrists who have worked in both the NHS and private sectors. The Institute provides Continual Professional Development to keep their members up to date and I am in the process of studying biomechanics and orthotics.

I am a member of the Open College of Foot Health Professionals (MCFHP) and a member of the British Association of Foot Health Professionals (MAFHP). I am bound by their Code of Ethics and Rules of Association.